HOAR-FROST &
OTHER ICE FORMATIONS...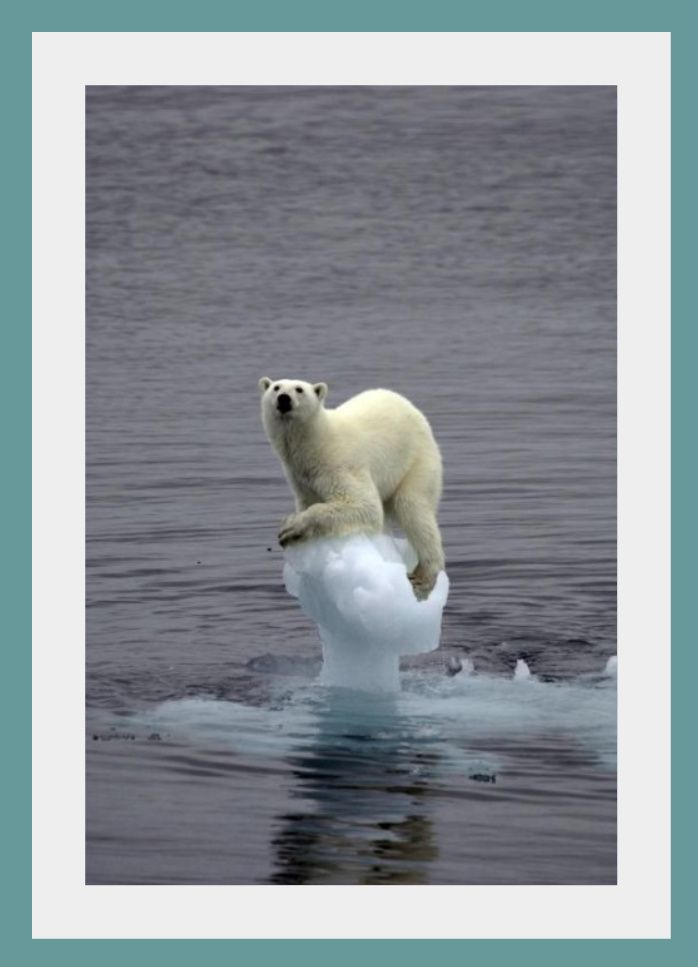 Further to my earlier post about the formation of ice around everything in the course of an actual ice storm, I thought that I would follow up with an extra post looking at ice generally - how the wind shapes it and how it behaves when the water being frozen happens to be in the middle of moving at the time...
There are so many different types of ice - almost as many as snow - so I thought that I would look at the different types separately, one at a time, including that most common of icy weather - frost...
HEAVY FROST
I'll begin with a look at a particular type of ice formation in the form of hoar-frost...firstly, how the hoar-frost compares to ordinary frost - is there a difference, and how do you tell them apart ?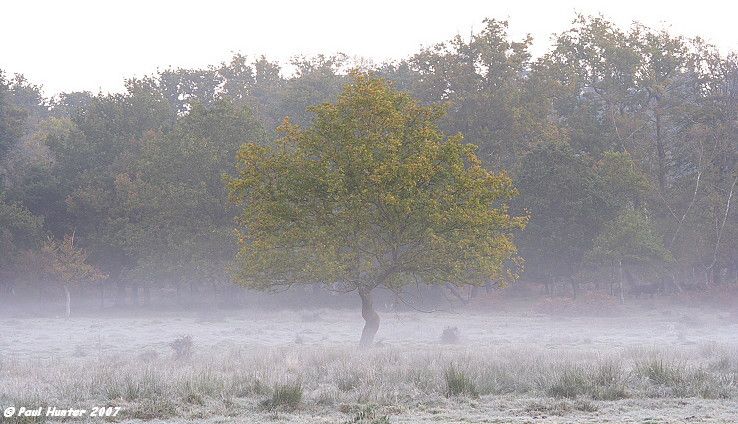 Here's a typical frosty morning - this is what we're all used to seeing in late Autumn - misty and wet, with a beautiful white film over everything that isn't actively moving...
Everything is outlined separately in white frosty granules - in a very heavy frost, you can see every little vein and every blade of grass separately outlined...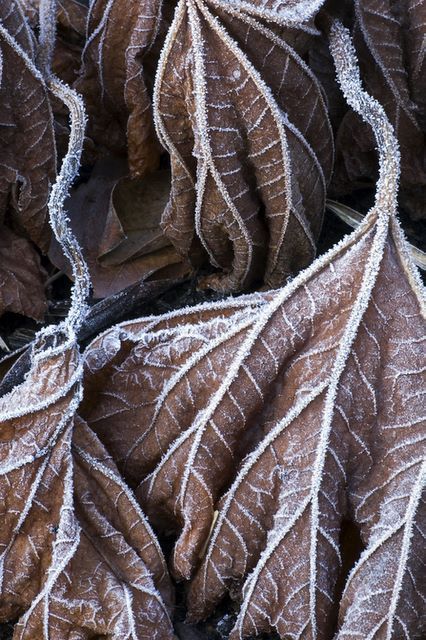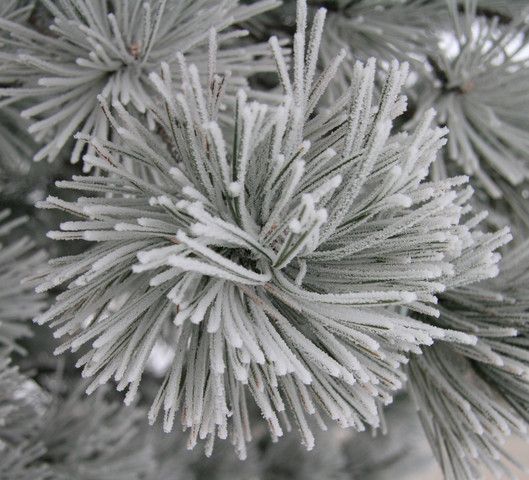 Even the fine needles on a pine tree have been coated individually in a frosty icing...
HOAR-FROST
With a heavy hoar-frost, the frost is so thick and with such a high water content, that it begins to spike up into tiny icicles - and it only forms when certain weather conditions are present - on very clear chilly nights, grass, twigs and other surfaces are strongly cooled with a net loss of heat driven by strong, uninterrupted outward radiation. The temperature of such objects will fall below that of the adjacent air very rapidly, and as soon as the surface is cooled below the saturation temperature (dew point), water vapour will begin to condense onto these surfaces, and if the temperature is much below 0 degrees Centigrade, the resulting droplets of dew will immediately begin to freeze.
As soon as a speck of ice has formed, further ice crystals will grow directly onto the ice nucleus without the intermediate formation of water droplets. Thus, on a cold morning, the grass, vehicle surfaces etc., is covered with a feathery structure of loose ice crystals, which reflect light from all their surfaces and so appear white. This is hoar-frost !!
The result is often amazing...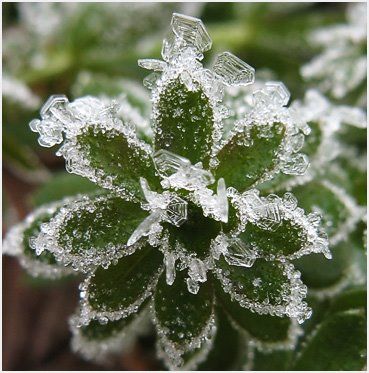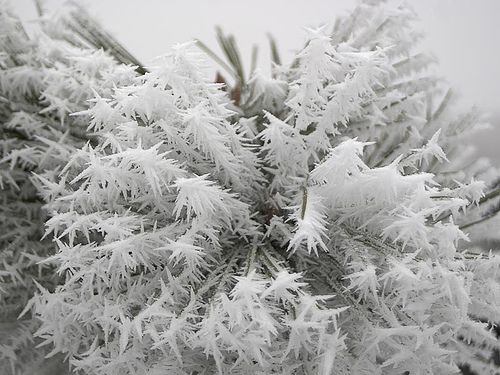 See the tiny icicles forming around every leaf on this tussock of grass ...
Below, a really heavy hoar-frost has set in on a country lane, leading into some woods, resulting in what looks like a light snow...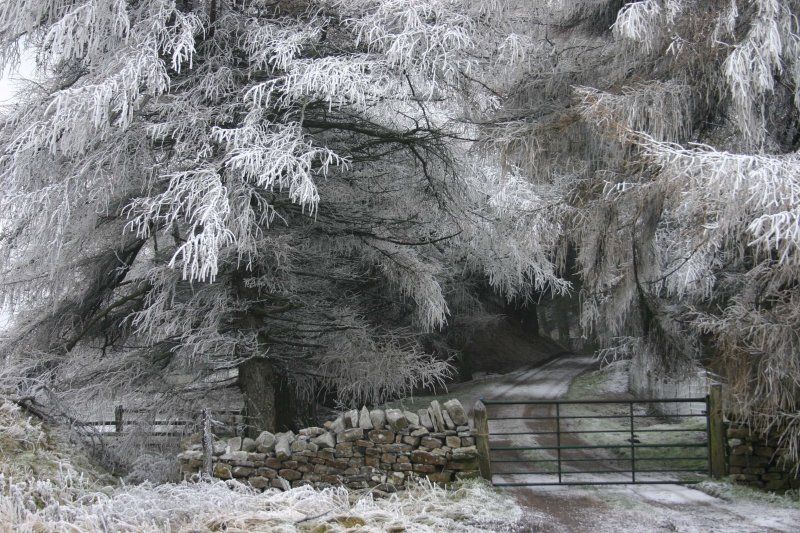 Close-up, you can see the unusual spiky formations of ice in detail...
Even a wire fence isn't immune to a good coating of spiky ice-barbs...looks like white tinsel !!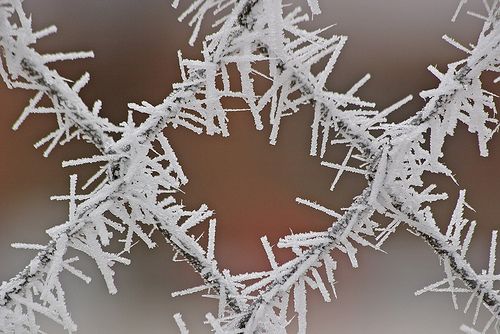 ICE FORMATIONS : MOVING WATER
What happens though, when the water that freezes happens to be in motion - and in great quantities ?...
Waterfalls can and often do freeze in mid-flight, and the results are spectacular - you wouldn't think that this could possibly happen - surely if the water is in fast motion, it wouldn't be able to freeze - well it can and it does !!
Multnomah Falls, Oregon...620 feet of frozen water - spectacular !! Let's have a closer look...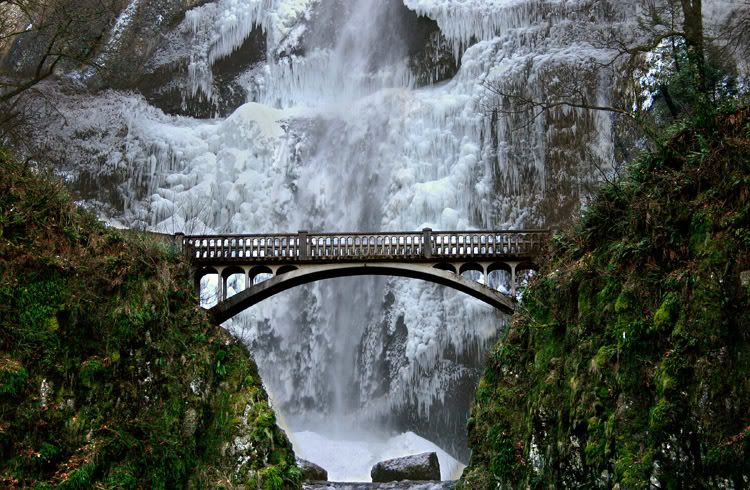 You see - the water is still actually flowing over the top of the ice, but the vast majority of the waterfall is frozen in motion...
This next one is more spectacular - the water has frozen in mid-plume !! When the water hits the bottom and bounces back, it forms a plume of spray and foam - well, here it froze in mid-flight !!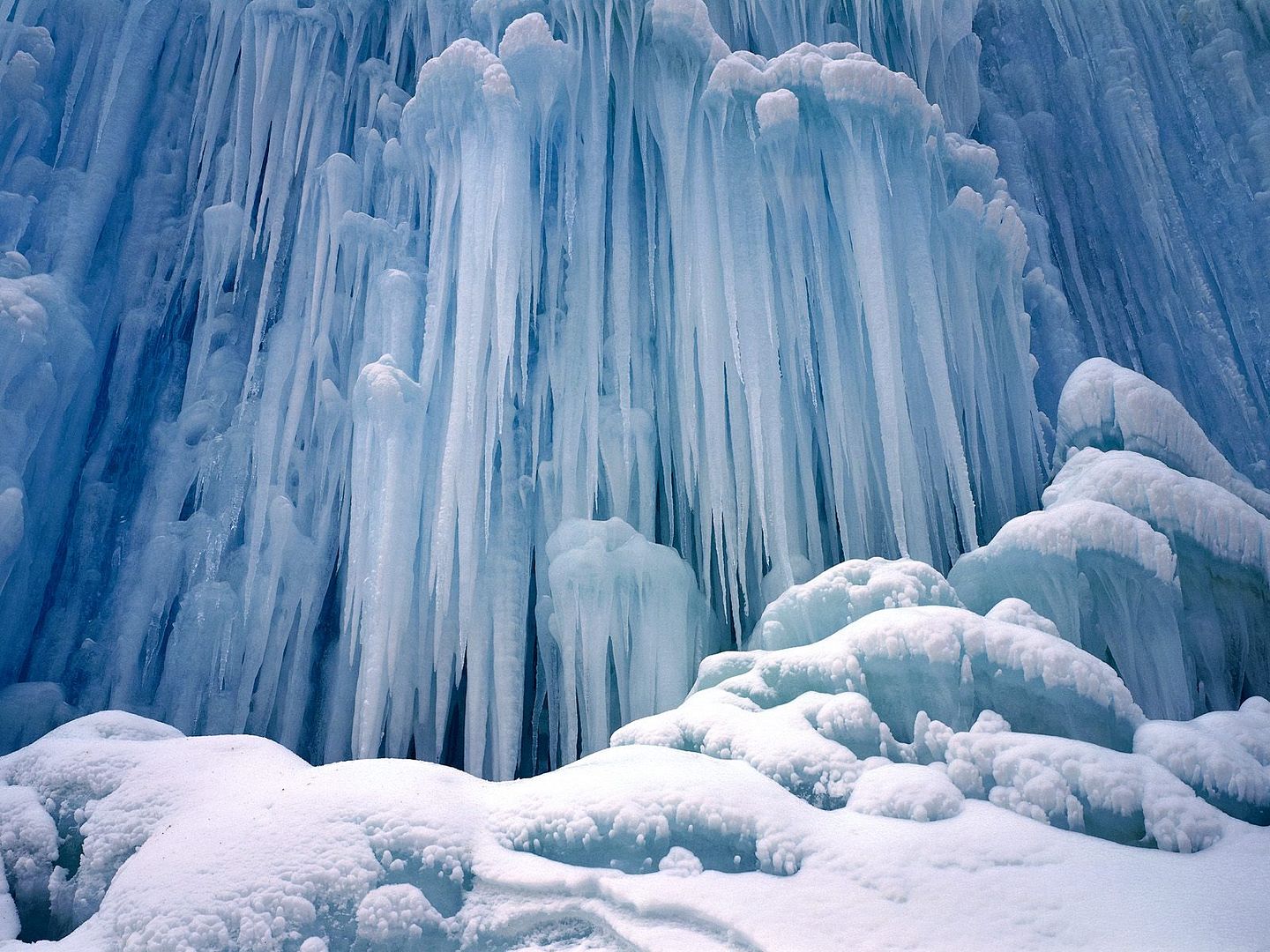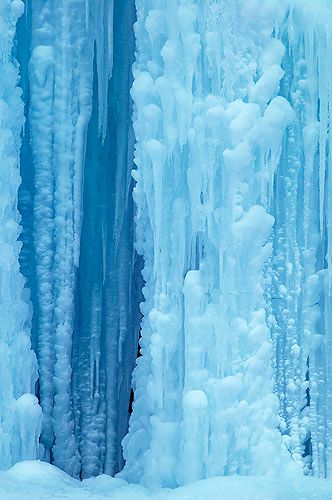 Photos taken from underneath those waterfalls where you can get behind them are also quite amazing...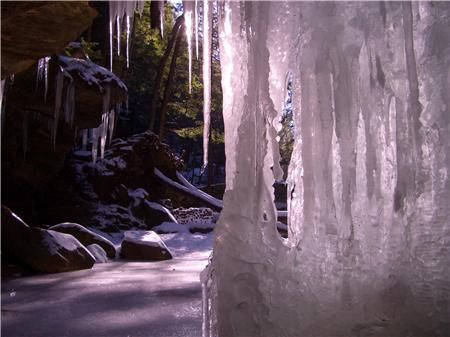 This picture below was taken at the Raquette River in Northern New York State - the river flows over some large rocks at one point and so this is a tiny miniature waterfall which has frozen in mid-flight !!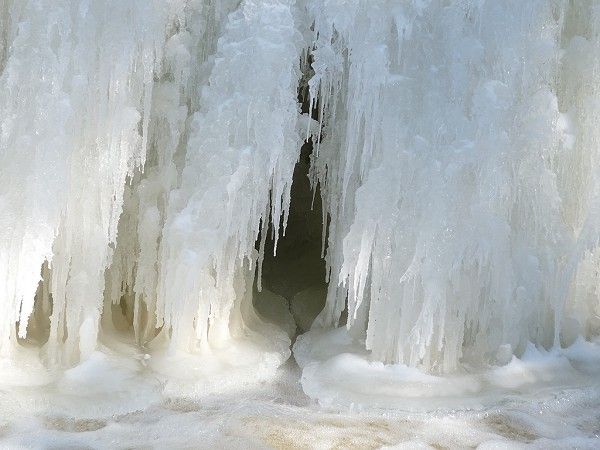 More often than not the water still continues to flow freely, but the under layers of water freeze into icicles and plumes on the way...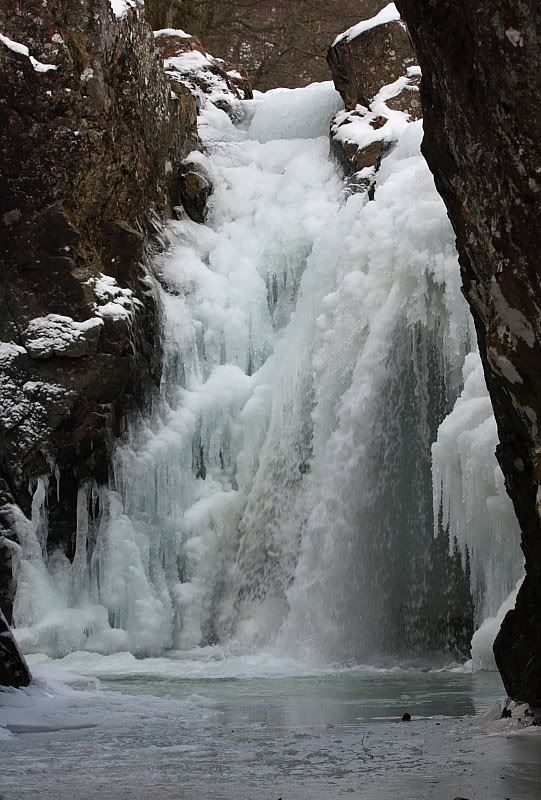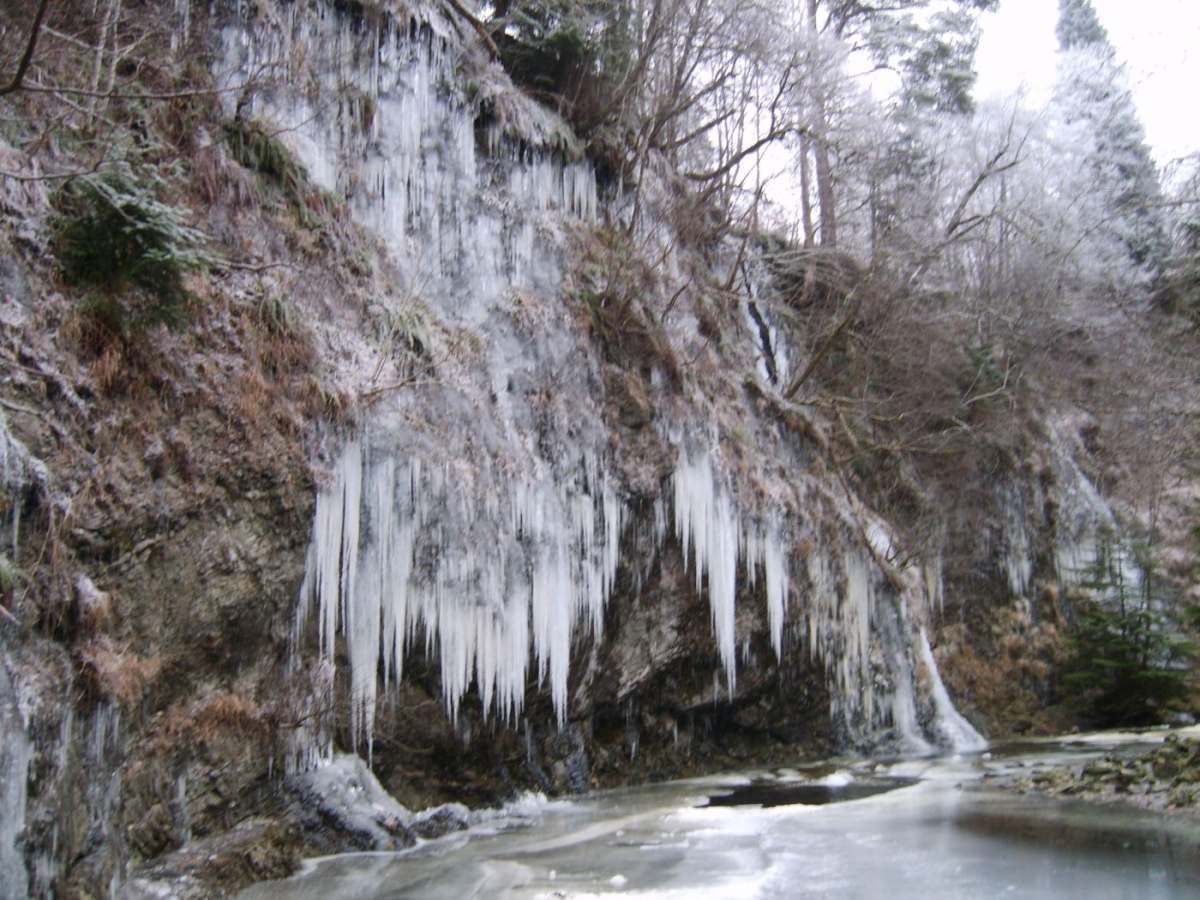 Of course, man-made waterfalls are subject to the same laws of nature - so this water fountain is no exception...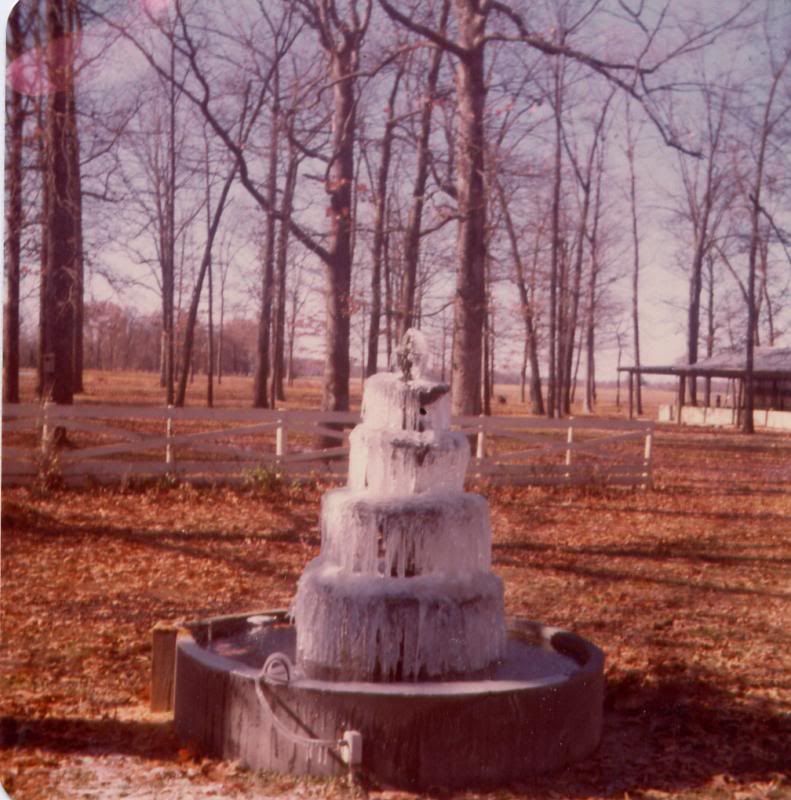 The water-wheel coated in ice, rather similar to the ice-storm photos, except that this wheel would have been in motion at the time !!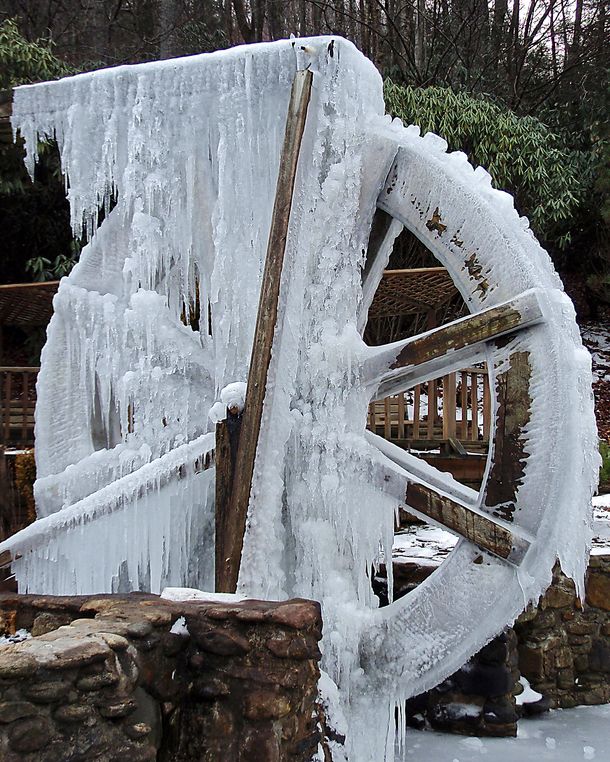 ICE FORMATIONS : STILL WATER
Every so often, you come across some very weird things in nature - and one of the most weird is the occasional formation of tiny little ice wings forming on the top surface of still water...check your bird-bath in the early morning and you may discover one of these...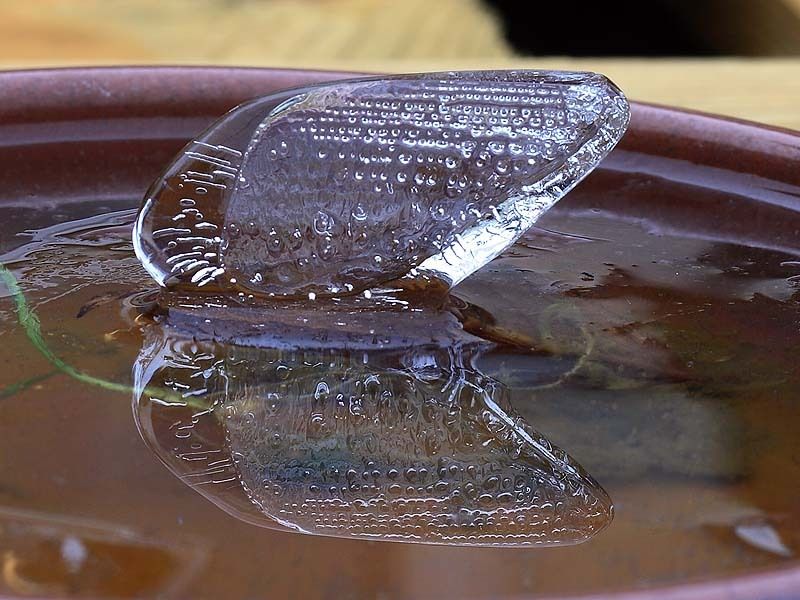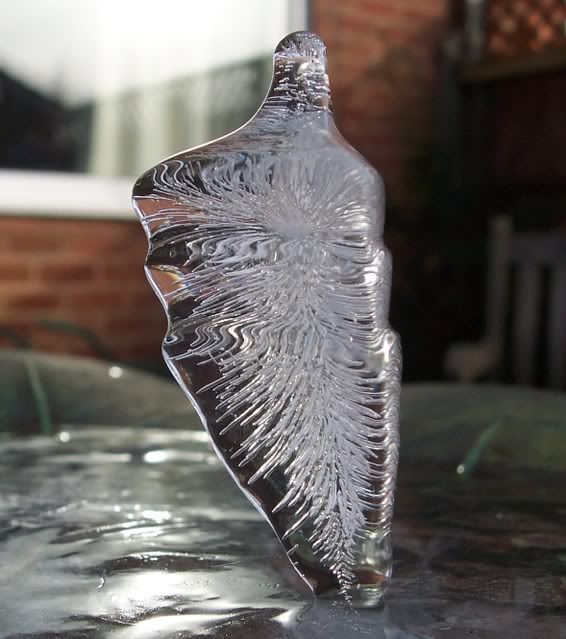 ATMOSPHERIC ICE-PILLARS
One of the strangest ice-formations is that of atmospheric ice-pillars...this is when ice crystals form in the air and reflect light, often coloured from man-made lights - street-lights, shop fronts etc, on the ground - resulting in a column of coloured light shooting up into the air in a straight beam, and sometimes - very rarely - curving into an arc at the top...
The best example of this phenomenon was seen in the little town of Sigulda in Latvia last year, where the light beams formed huge arches in the air like church windows...stunningly beautiful !!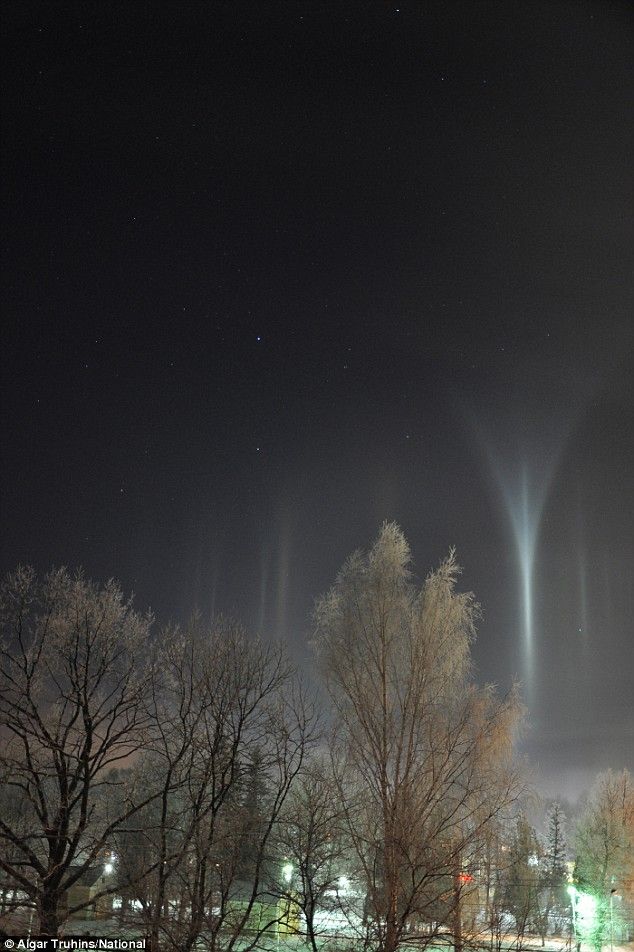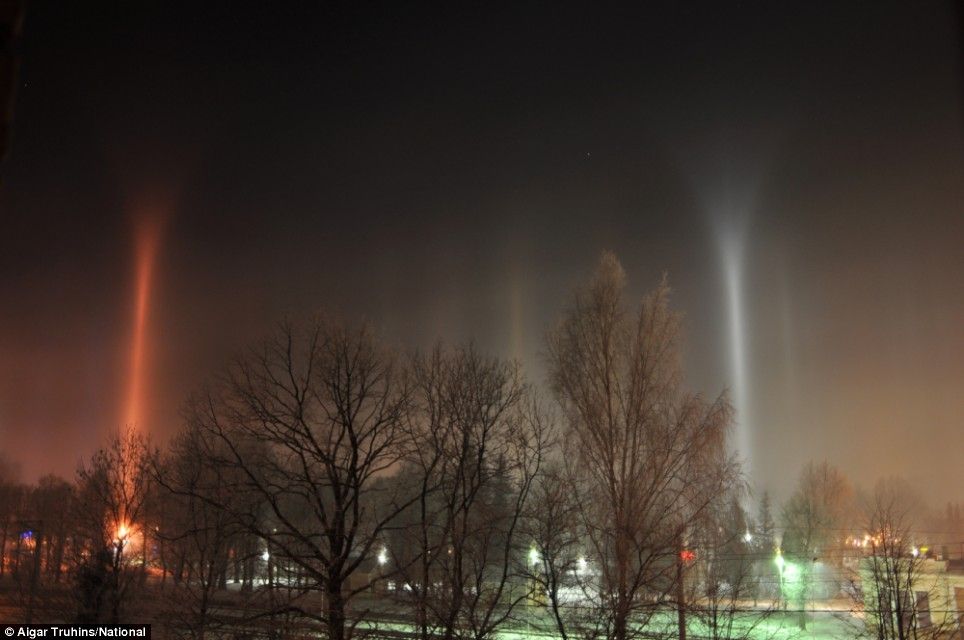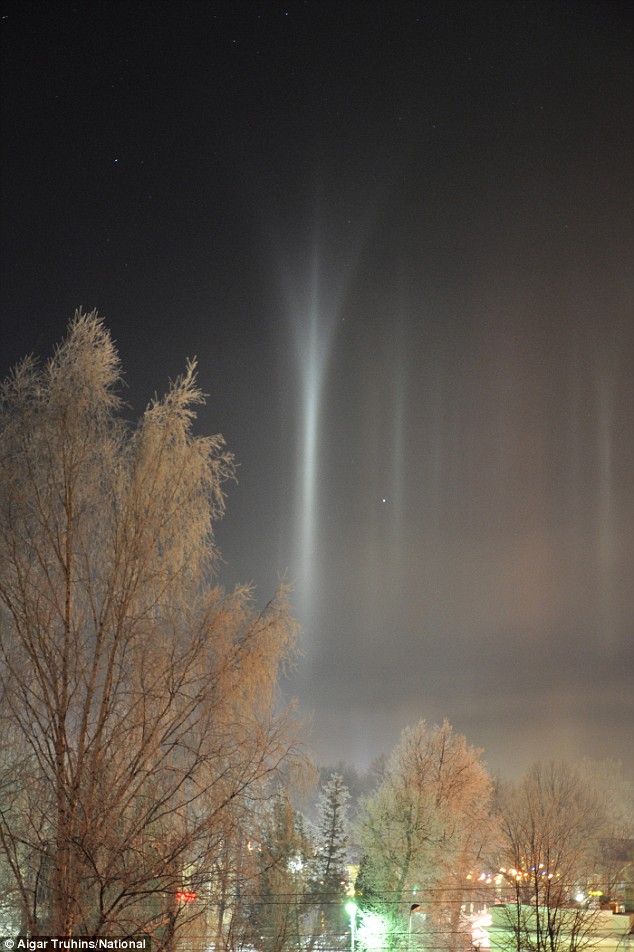 Minnesota, United States...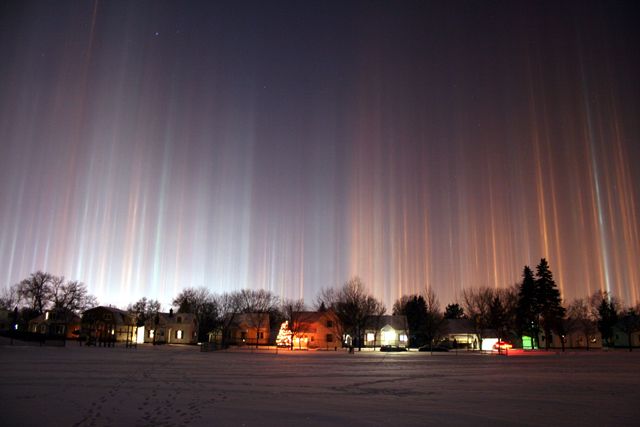 Fairbanks, Alaska, USA...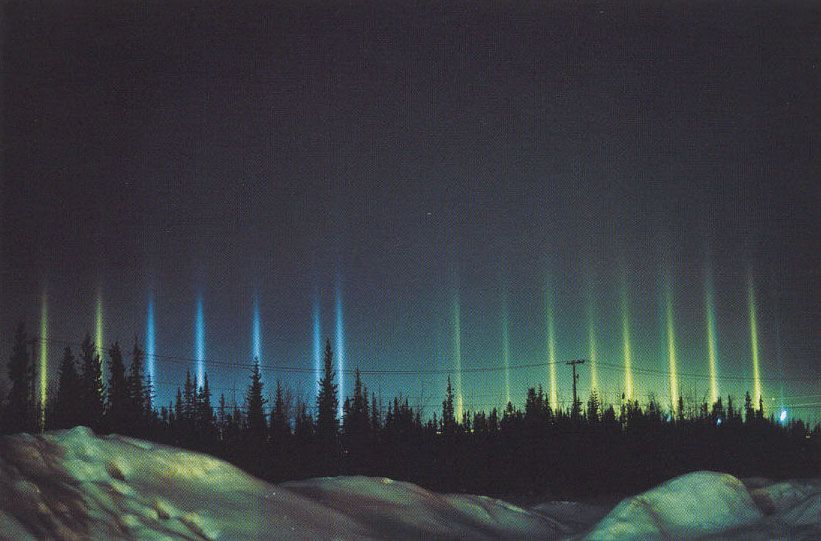 Back in 2006, in the town of Fairbanks, in Alaska, the local ice-rink looked like it had been lit up with an array of man-made laser-lights one evening, when the atmospheric conditions were exactly right for a fine display of ice-pillars - aren't they amazing ?!!
I don't know where the photograph below was taken, but it looks like pine forest above a town or city...the ice pillars are separate columns of white light broken in the middle, as if one was a reflection of the other...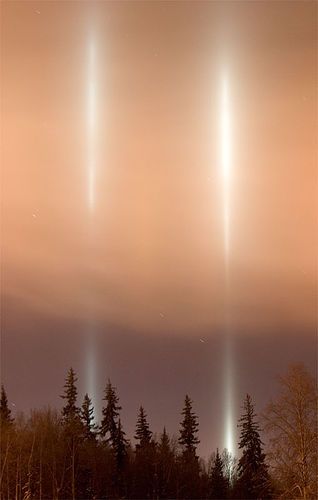 ICE FORMATIONS : BERGS
We are all pretty much familiar with the ice-bergs of the Arctic and the Antarctic, of course, but what happens when moving water erodes the solid ice over many thousands of years?...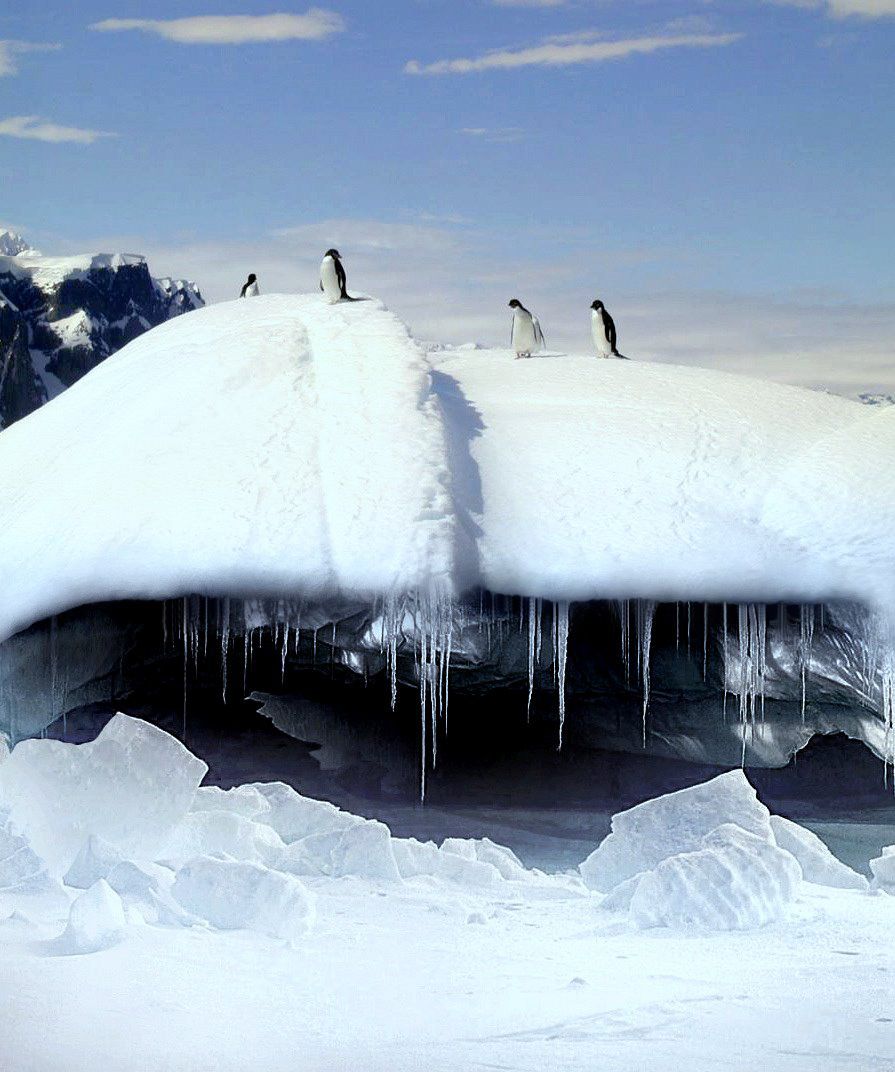 Penguins in the Antarctic wander over the ice, oblivious that the bit they are walking on is simply the roof of an ice cavern...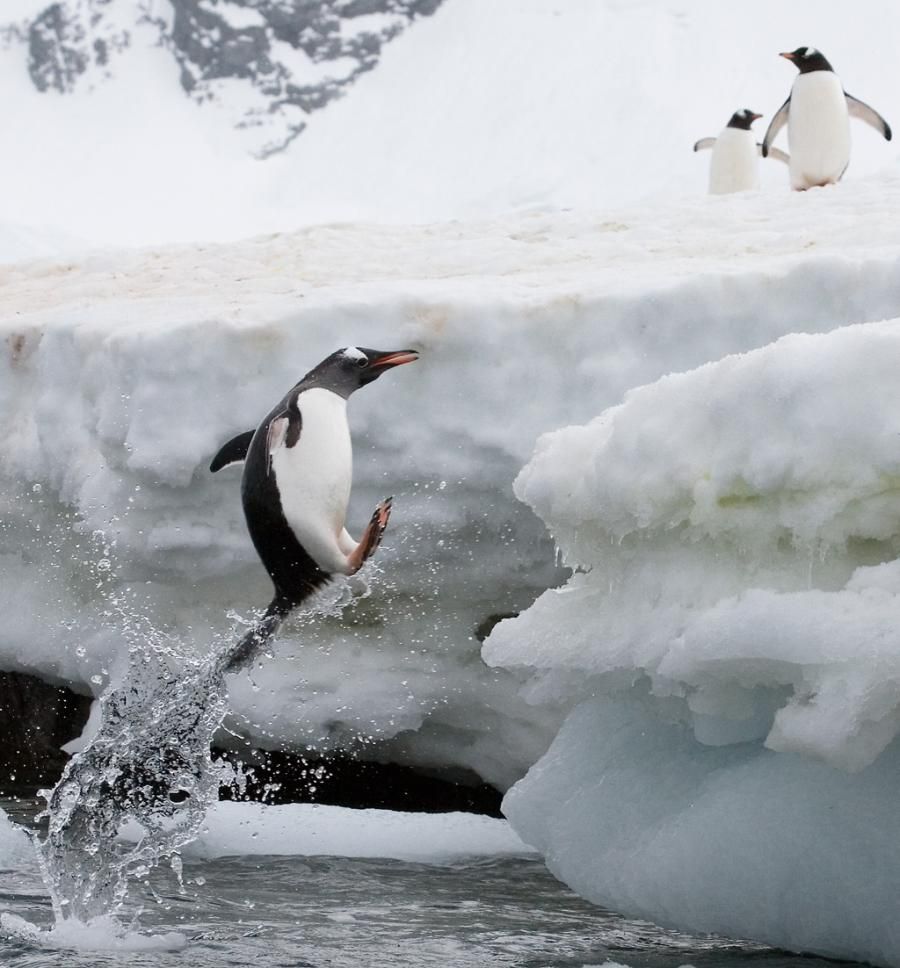 I know they say the ice-bergs are gradually melting away, and the poor old Polar bears are losing their habitat - but this is ridiculous !!...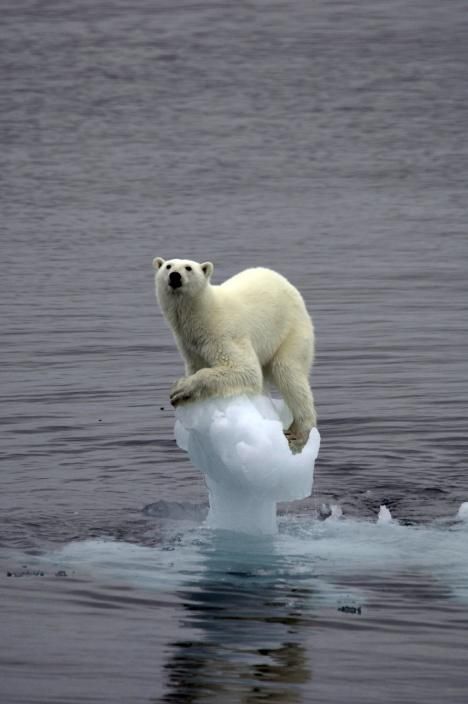 This incredible ice-pillar has been moulded into shape by wind and water erosion - how amazing !!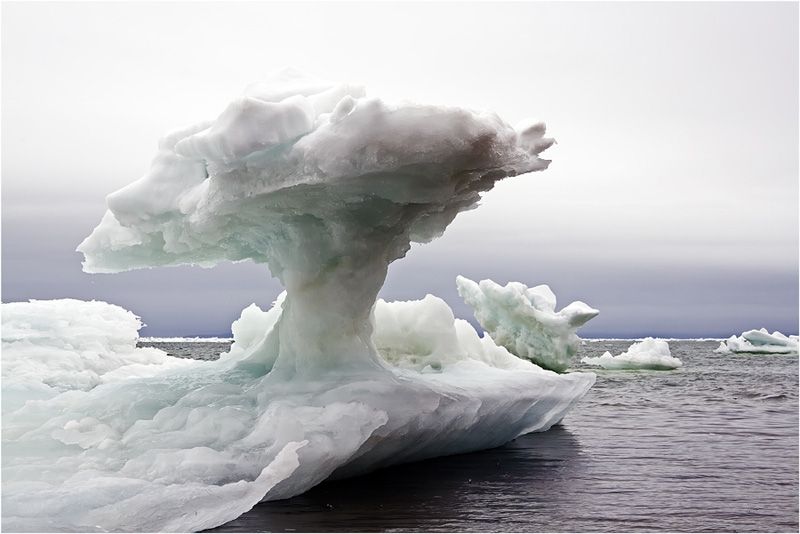 How does a completely circular hole get carved into the ice-sheet like this ?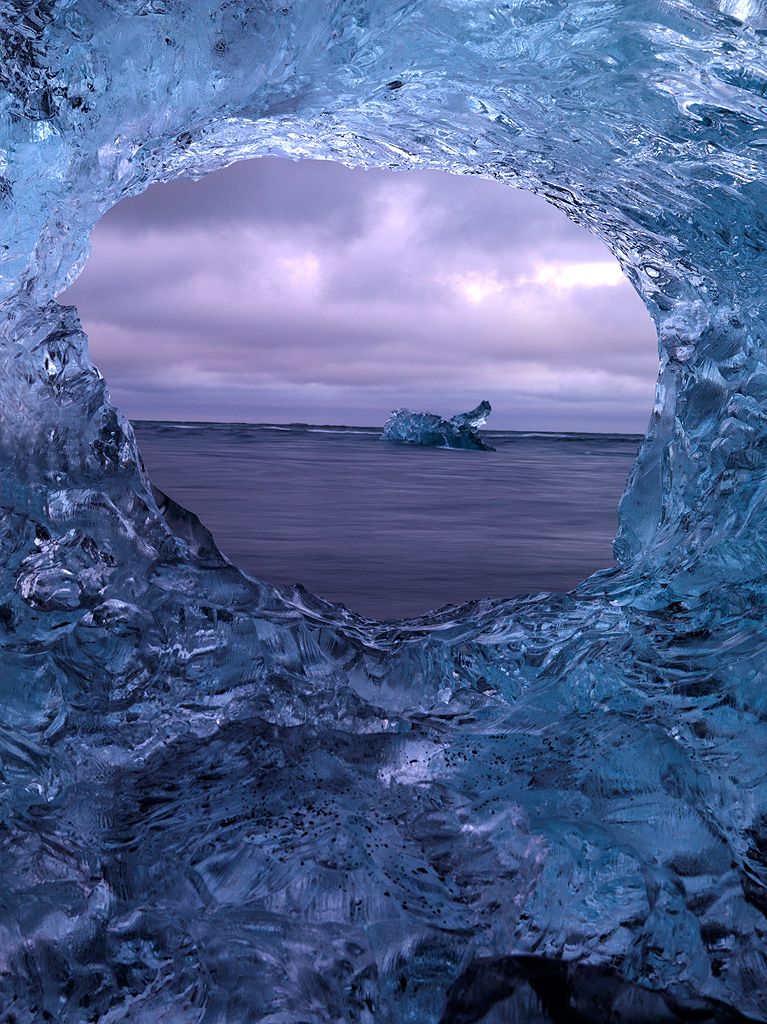 This is clearly a frozen river, carving its own cavern out from the rest of the glacier...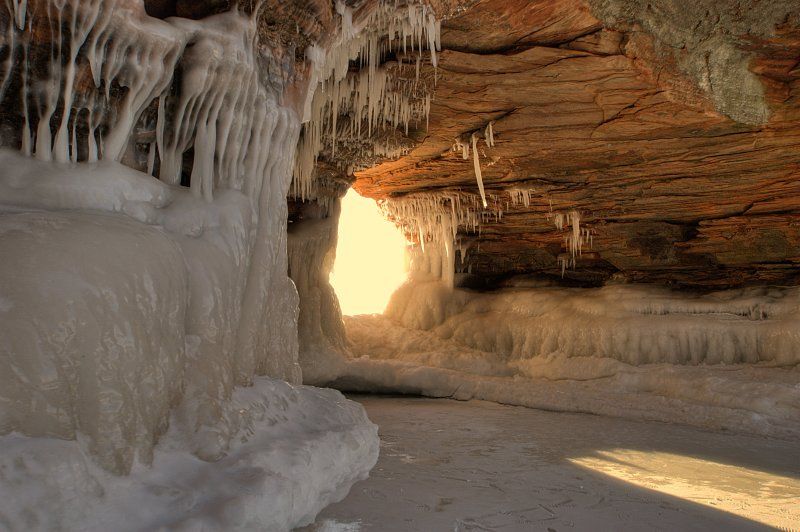 Above is the Apostle Islands ice cave...a spectacular cavern carved out of the ice by flowing water which has now frozen itself...
Stalactites and stalagmites follow the same rules of formation, even if they are made out if ice instead of limestone...
Below, this is perhaps the most amazing water action of all - these pillars look like they have been hand-carved by man - they have formed out of regular water action at different levels, over many thousands of years, which has resulted in these balustrade-like pillars...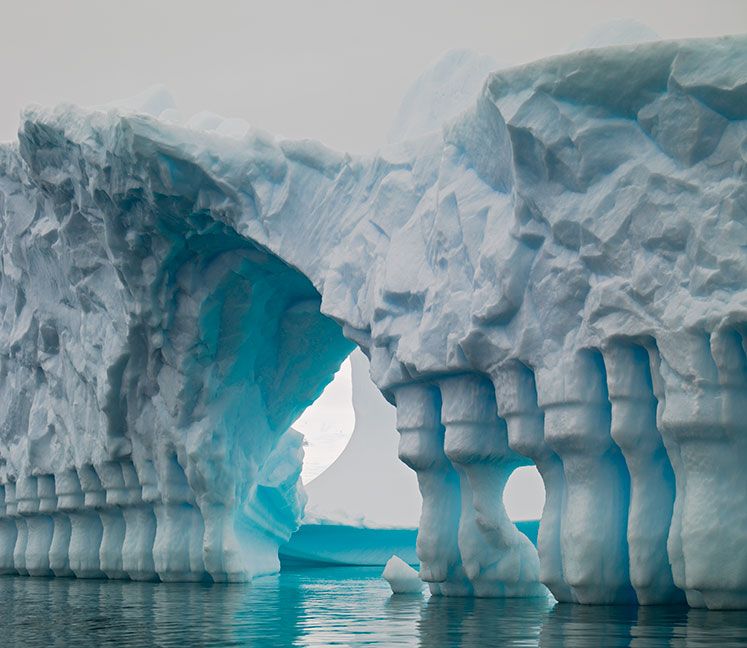 The interesting thing about ice is that it's almost never completely white when you photograph it - it's blue, green and a whole host of other colours in the Arctic, according to whatever is surrounding it and what time of day it happens to be...here it is clearly a pale watery blue, and the repeated image of a line of columns formed by the water action makes for an amazing picture !!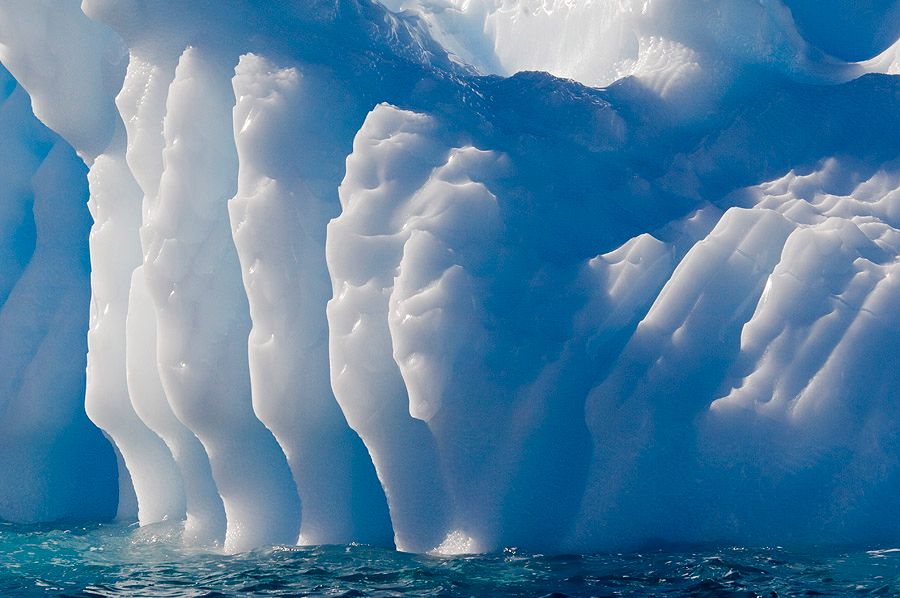 I love frozen water in all its forms - ice, snow, and frost all have amazing formations depending on the weather conditions and the time of day or night...it is a continually fascinating aspect of the horrible weather we get in the Winter months, and even though we may not like travelling in it, the beauty of it all is sometimes mind-blowingly spectacular !!
Remember this when you are stuck on a freezing train platform, waiting for the train that isn't coming...it might make it all just a teensy bit more bearable !!